TheTeam
WE CREATE THE EVENT
YOU CREATE THE MEMORIES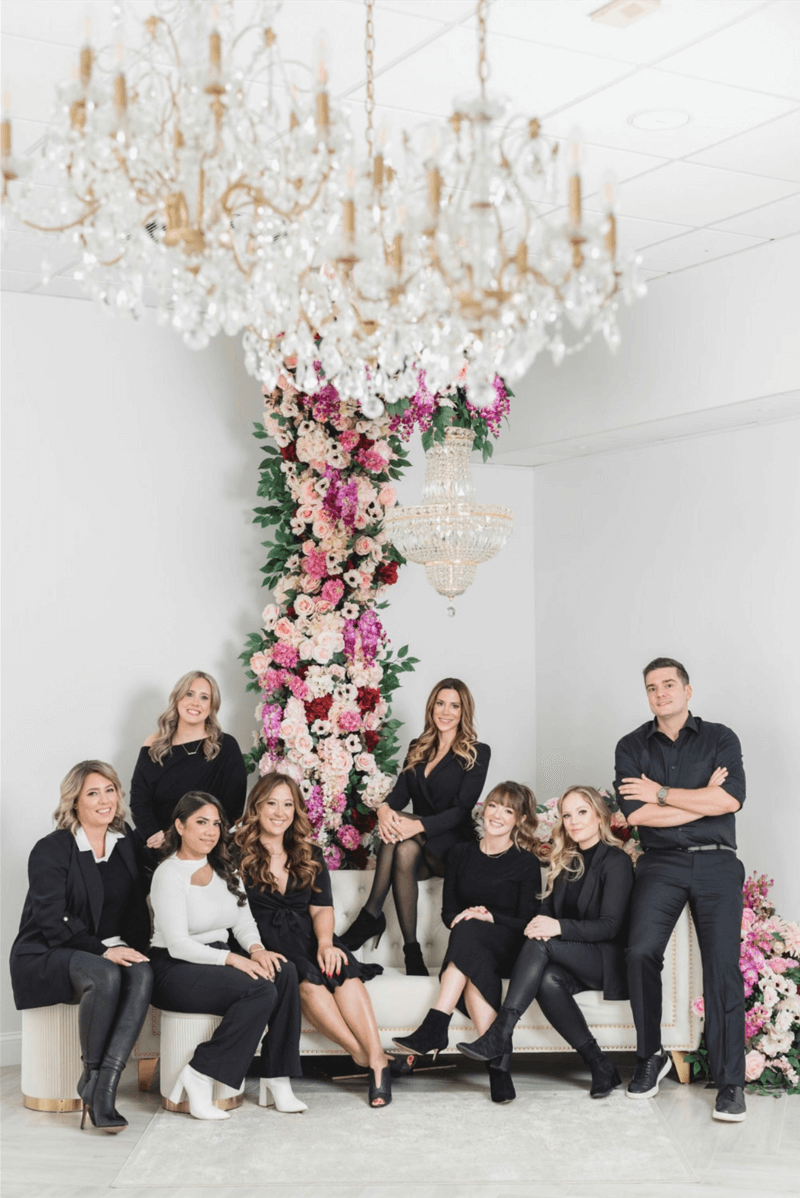 it's so
Nice to Meet
You
THE PLEASURE IS OURS
We've assembled the best and the brightest, and they are trained for the task! There is no detail too difficult, no task too troublesome, and no request too complicated for this crew. You can rest assured . . . any one of them is ready, eager, and able to create an occasion based on your concept.
Their personal service with a professional flair is just icing on the cake. They'll bend over backwards for brides and make any occasion memorable for years to come. Trust us, you're in good hands!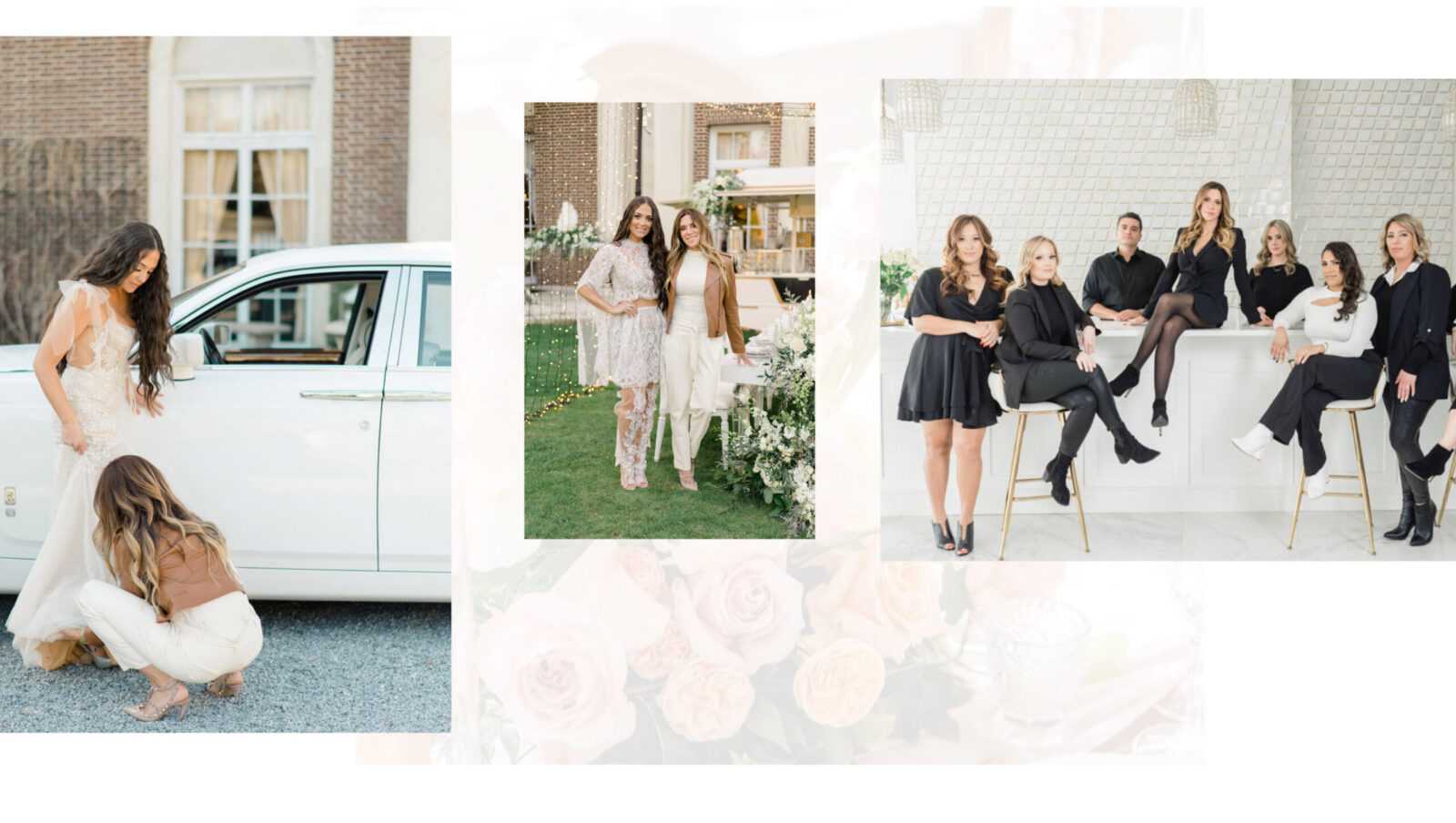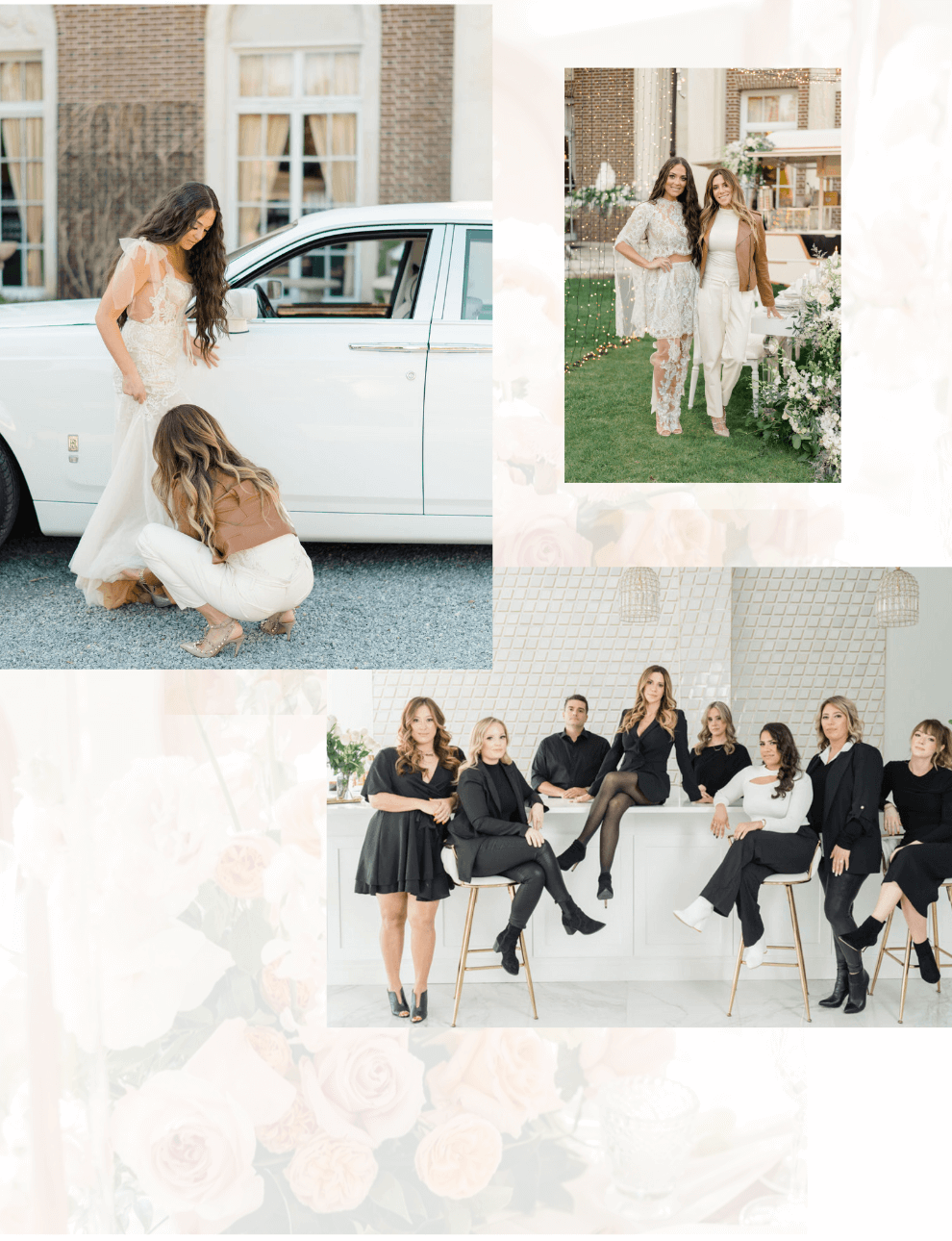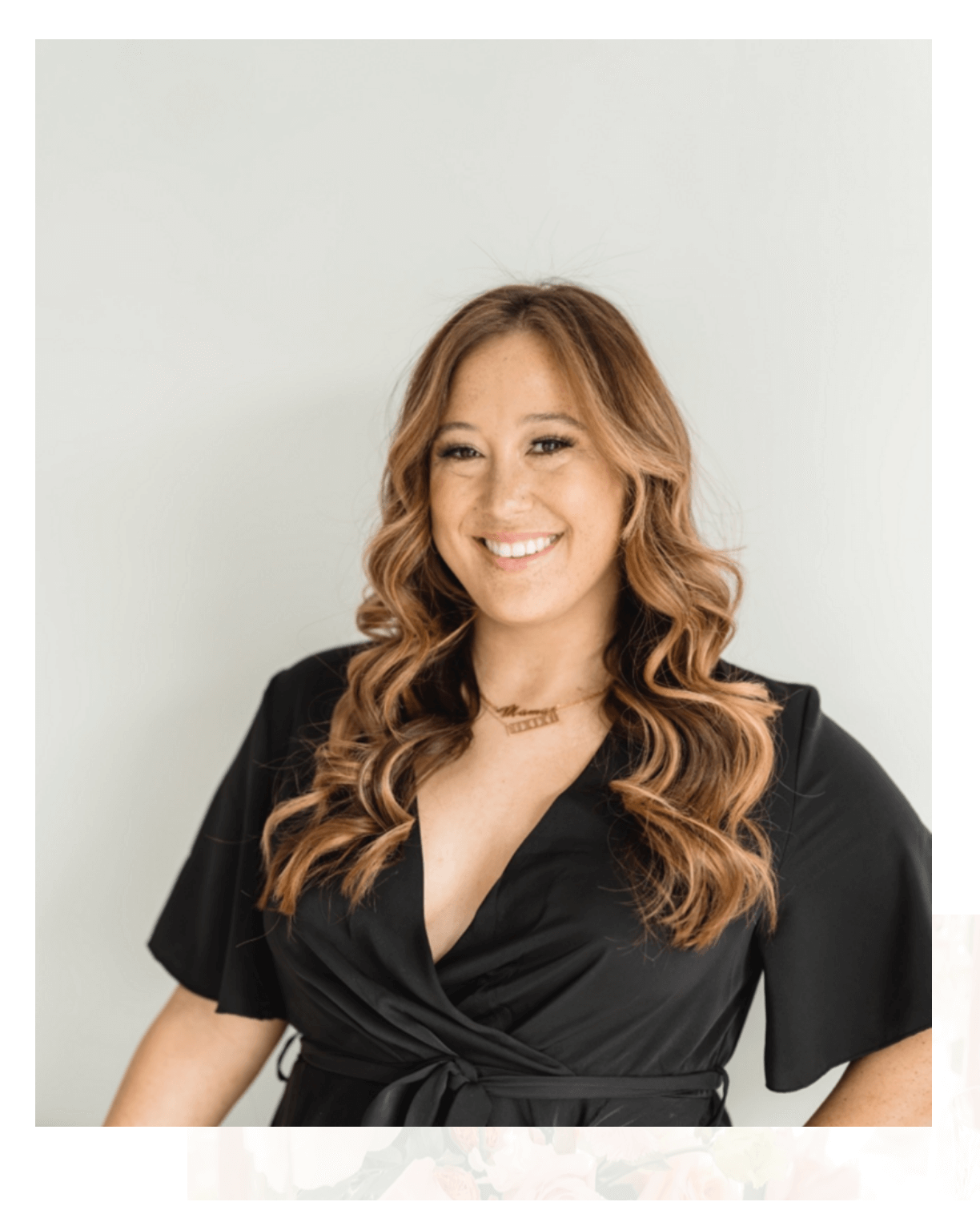 Jahniece
Hall
SENIOR PLANNER
Eventful Days Senior Planner Jahniece Hall knows all about long walks, whether they be down the runway or the aisle. A fashionista at heart, she graduated from the Fashion Institute of Technology in 2014. During college, she hosted at Seasons 52 before sauntering her way to serving, sparking her interest in special events (ahem... weddings). Not stopping to rest, Jahniece then advanced onward to earn her certification in Wedding and Event Planning. From there, she was promoted once again at Seasons 52 to Sales/Event Coordinator. On the side, Jahniece even traveled with David Tutura working his wedding shows. Her path eventually led her to Eventful Days... and the rest is history.
A natural leader and detailed-orientated multitasker, Jahniece is motivated by bringing a couple's vision to life and equally inspired while watching their special day unfold. She believes perception is reality, and strives for perfection in every facet of the wedding-planning process. Jahniece knows that an effortless event is really just the well-earned destination after the culmination of conscientiousness, creativity, hard work, dedication, and determination.
When she is not coordinating strolls down the aisle, you can find Jahniece reading, eating brunch, binge watching shows on Netflix, and spending time with her husband, Jack, and her puppy, Bella. Yes, Jahniece knows all about finding the joy in the journey, especially the one that leads to the altar. And she can help you find it, too!
Stephanie
Calzetta
SENIOR PLANNER
Stephanie Calzetta knows how to put two and two together for an awe-inspiring wedding. After all, the Senior Planner for Eventful Days is also a high school math teacher. Stephanie combines a meticulous attention to detail with a methodical approach to problem solving, and quickly ascertains the answer to any event equation. And when faced with a challenge, she willingly welcomes it. That's because she believes anyone can accomplish the easy, but it takes a more unique approach to handle the hard.
For Stephanie, it's not the event itself that excites her the most... it's the time leading up to it. Stephanie knows that each step in the planning and preparation process directly affects the outcome. Whether she's setting up an event, directing vendors, or tending to one of many tiny details, this trustworthy and dedicated multitasker is in her element. Although she's partial to beach, countryside, and vineyard weddings, she's simply a party person at heart. She enjoys playing a part in other celebratory events such as birthday parties and baby and bridal showers as well. No matter the occasion, Stephanie savors the moment the venue transforms into the vision she helped plan.
When Stephanie is not teaching or planning nuptial particulars, you can find this fun-loving professional coaching volleyball, shopping, and decorating her new house! She also enjoys watching movies, attending sporting events, and meeting friends and family for dinner and drinks.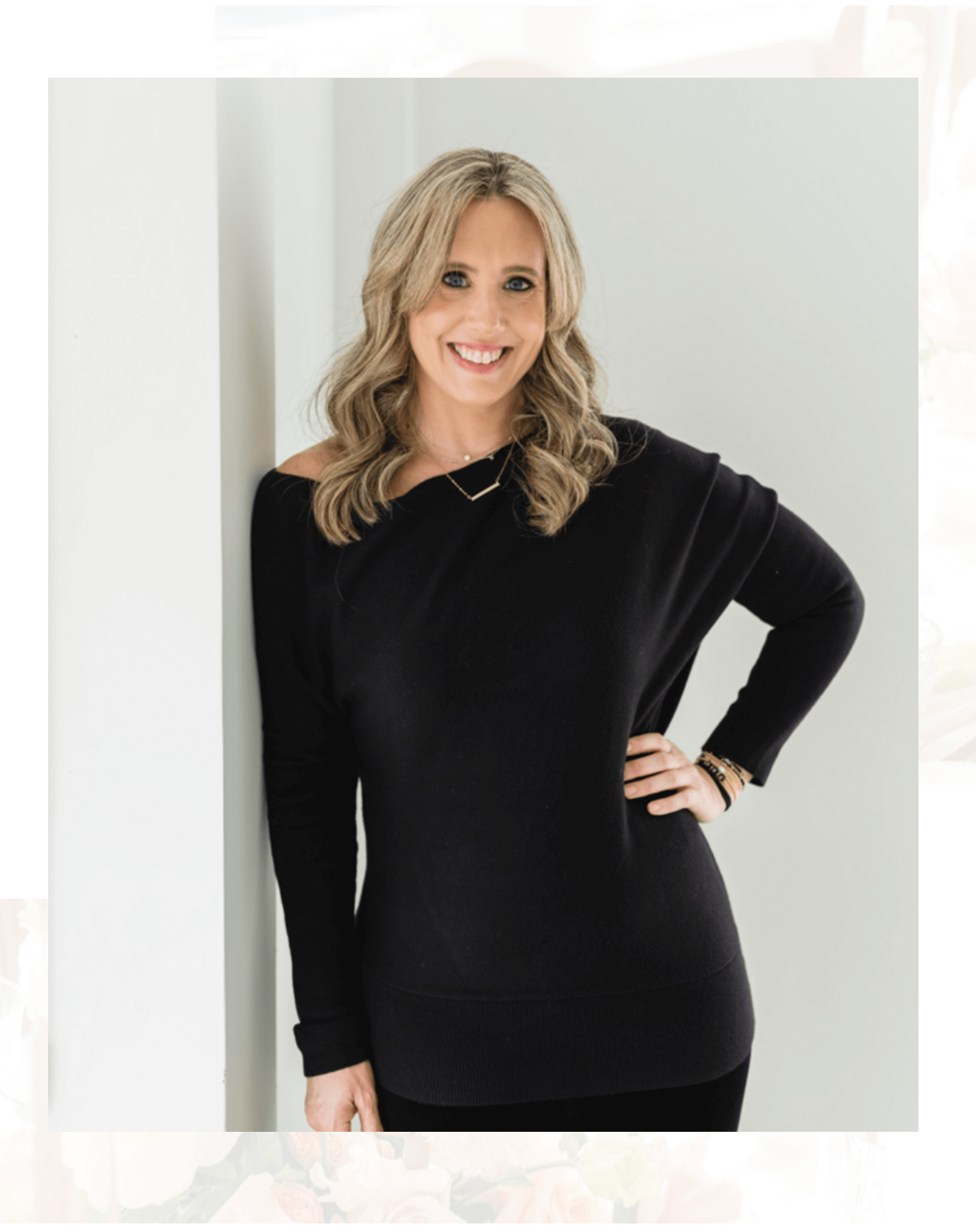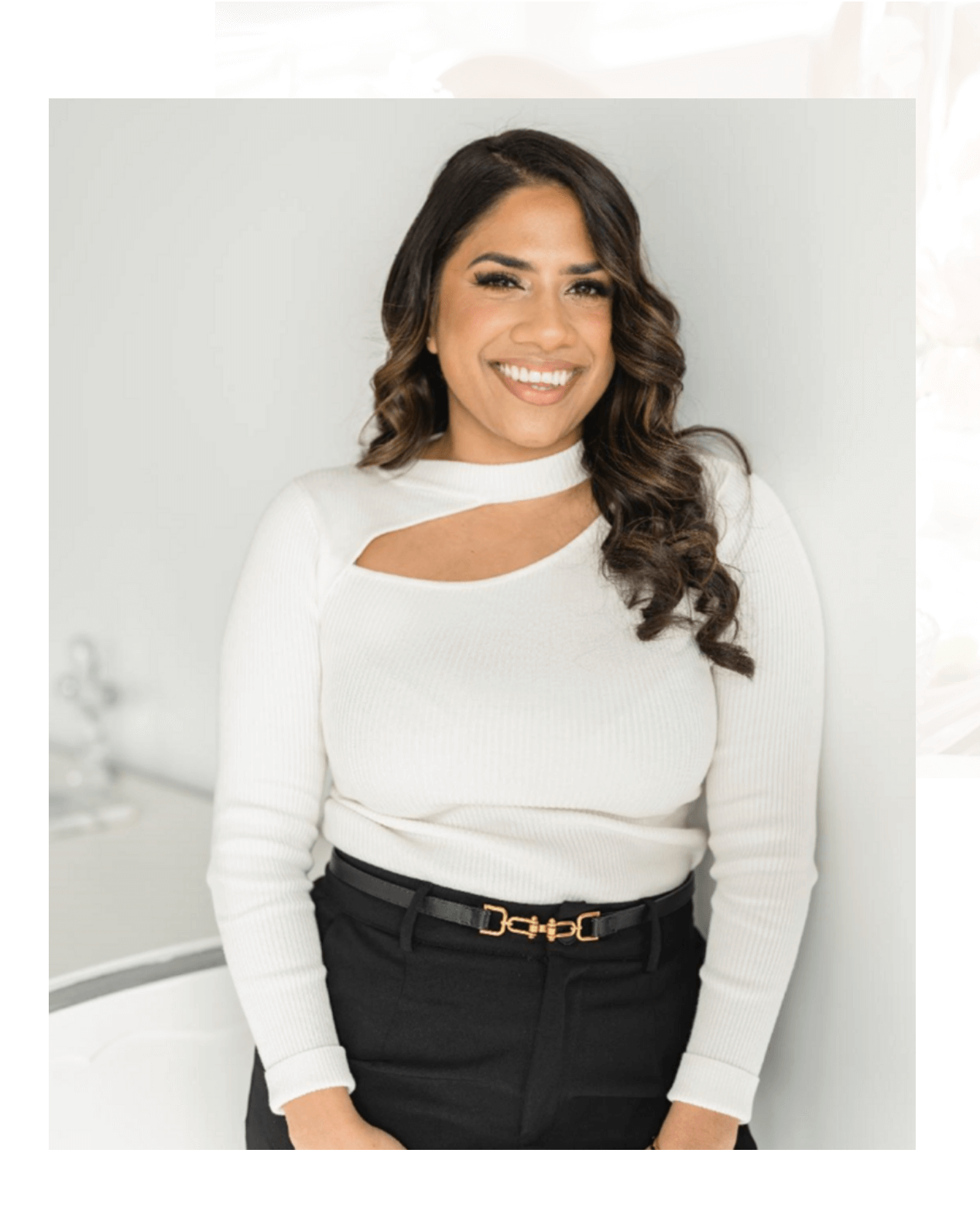 Avita
Tarachand
SENIOR PLANNER
Ambitious and hardworking, Avita Tarachand is all about service with a smile. After all, she specializes in client satisfaction. With experience in the restaurant, retail, law, and banking industries, the Senior Planner for Eventful Days is no stranger to high expectations. This dedicated and delightful go-getter takes the details upon herself to deliver excellence, each and every time.
A patient team player partially responsible for designing the day, Avita centers on sentimentality. She takes extraordinary measures to make any event epic. That's because long after the day is over, Avita realizes it's the memories that will mean the most. Avita takes great care in transforming the setting so that it indicates the individuality of the couple, reflecting their personality from every perspective. Not surprisingly, Avita favors the romantic, complimented by soft colors and chic décor. But no matter the style, it's the satisfied smiles on the faces of the bride and groom that signifies success for her.
There are other things that make her happy, too, including her Yorkie as well as two nieces and a nephew whom she absolutely adores. When she's not overseeing fairy tale celebrations, this wine enthusiast enjoys traveling, frequenting new restaurants, and finding the latest fads in bridal magazines.
Brad
Kozera
ASSISTANT PLANNER
A keen combination of brains and brawn, all-around Assistant Brad Kozera doesn't ask for a lighter load, he asks for broader shoulders. And they come in handy! This patient and precise heavy hauler takes care of all the important behind-the-scenes business at Eventful Days. Yes, he's the one setting up, breaking down, greeting guests, securing supplies, and simply making things happen. One time, he hand delivered approximately 100 wedding invitations to over 50 towns in Long Island . . . all while donned in a tuxedo and white gloves! Diligent, loyal, and logical, he's the one getting. stuff. done.
A graduate of State University of New York at New Paltz, this calm and creative charmer aims to please. With extensive experience in customer service, Brad gives a nod to the nuptials. He believes the significance of weddings is to focus on one couple and their commitment to a shared future together. Old school at heart, Brad favors traditional weddings with classy, elegant, and sophisticated tendencies. He's a firm believer that if it ain't broke, don't fix it.
In a committed relationship, Brad enjoys biking, volleyball, cooking, camping, and playing video games. A self-described dog and cat lover, this younger brother of Eventful Days' founder Kristin Buonaiuto credits her on both professional and personal fronts, calling her a truly "positive force in my life."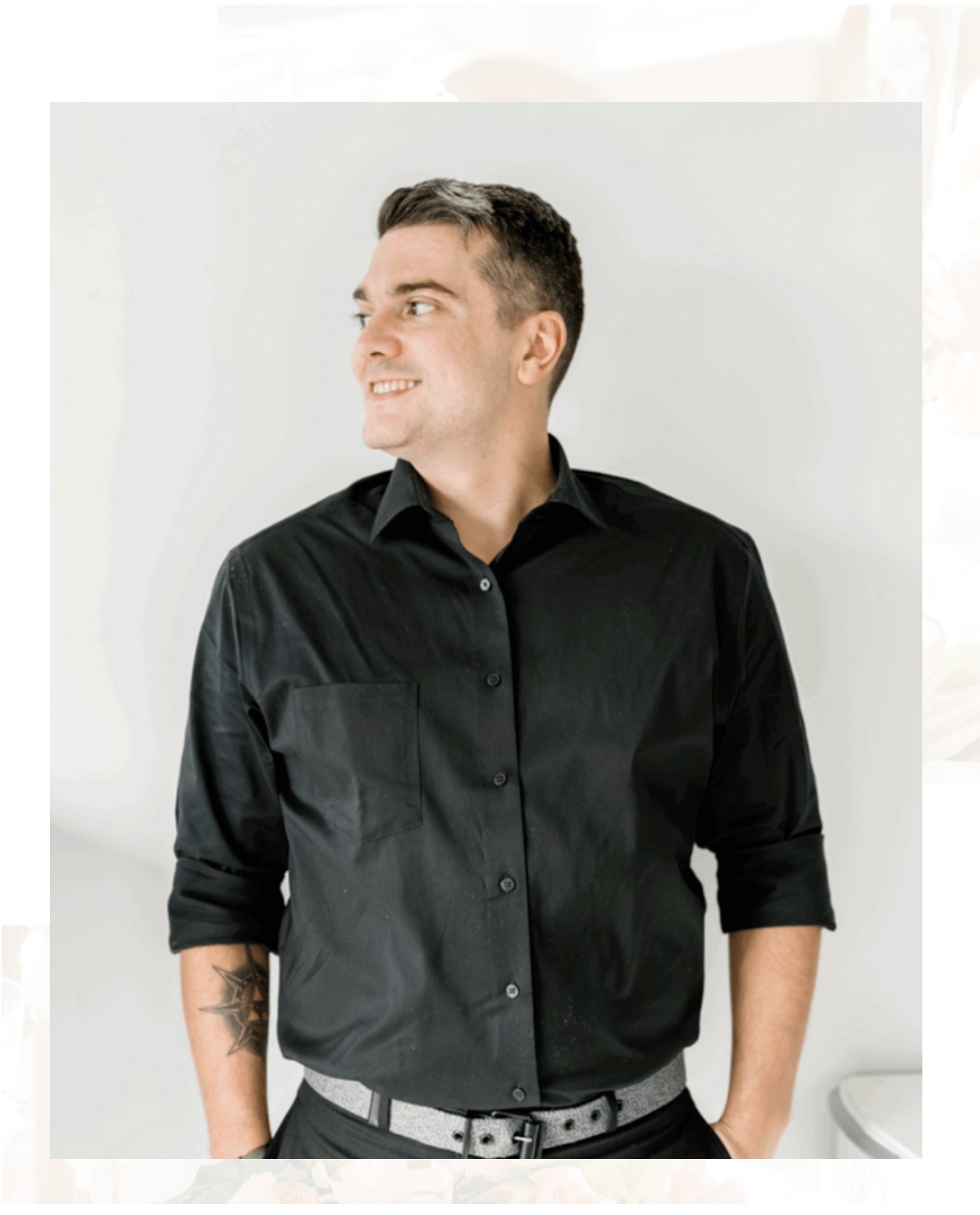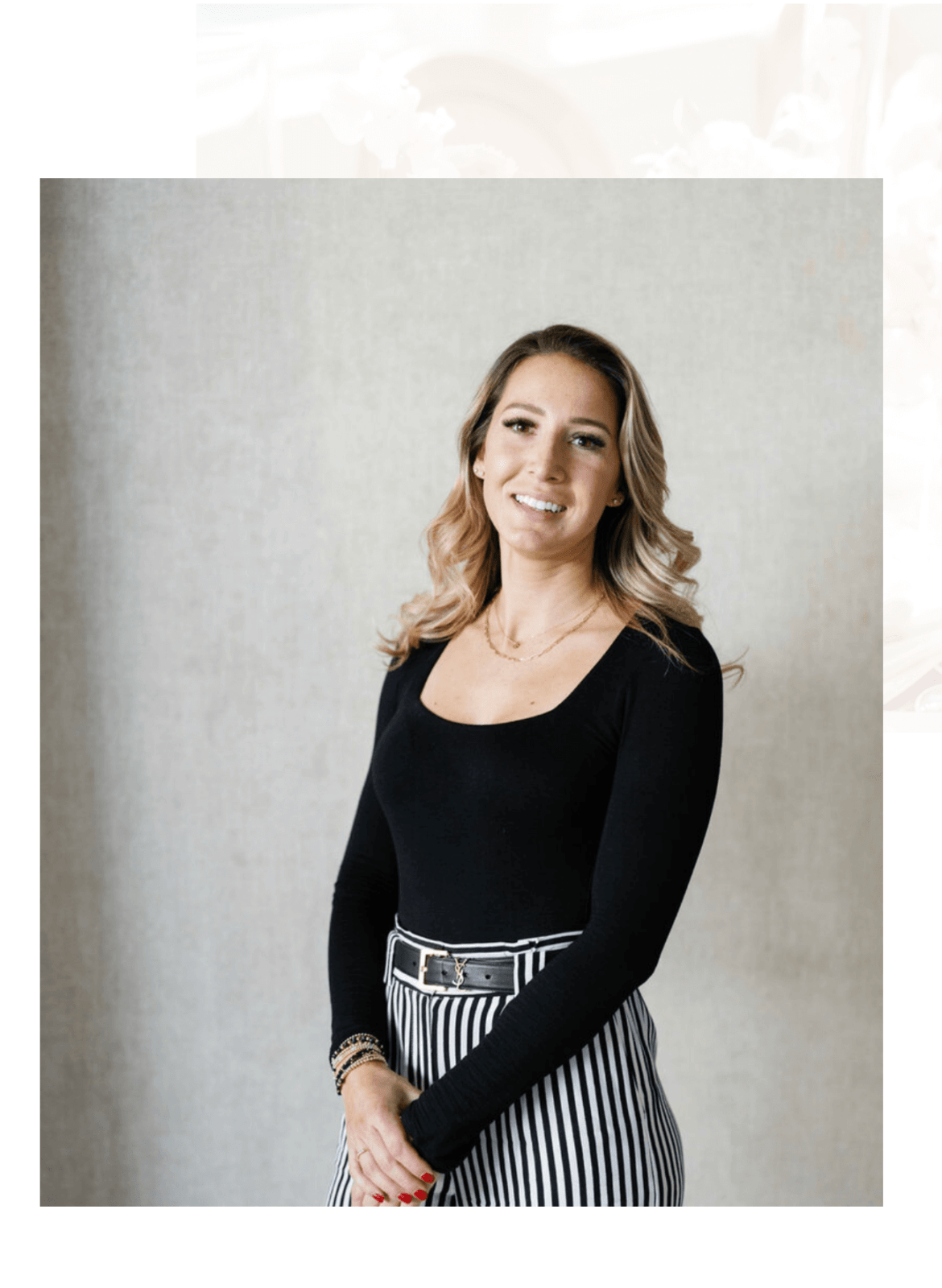 Kristina
Buonaiuto
SENIOR PLANNER
Kristina Buonaiuto goes to great lengths in the name of love. After all, helping others is her livelihood. A former nanny, college financial aid officer, school counseling intern, and lifeguard, she loves nothing more than lending a hand. And blushing brides are no exception! This patient and compassionate Senior Planner is all about simultaneously ensuring the satisfaction of the clients and the good time of the guests.
Kristina has the capacity to consider the perspectives of others. It's this unique approach that allows her to innately understand each couple's expectations and exceed them. She's the one confirming the decorations are distinct, the place settings are precise, and the personal touches are perfect. She's the detail-orientated task master, delightfully placing the finishing touches on fabulous... and finding pleasure in the process.
With a bachelor's degree in psychology and a master's degree in school counseling, Kristina's helpfulness is unlimited. When she's not ensuring the endless enjoyment of others in her professional life, she's a doting mother of a rescue dog in her down time. In her personal life, Kristina can also be found reading, exercising, cooking, and baking (undoubtedly for others!). Speaking of her personal life, Kristina is proud to call Eventful Days' owner Kristin Buonaiuto her cousin and confidant. As far as Kristina is concerned, Kristin is an amazing influence and role model, with unwavering warmth and admirable ambition. She considers herself blessed to be able to combine business with pleasure as she works alongside her at Eventful Days.
Jenn
Izzo
ASSISTANT PLANNER
Jenn Izzo is all about promptness and perfection. With a background in commercial insurance and financial planning, this detail-oriented Assistant Planner ensures all the i's are dotted and all the t's are crossed. Direct and organized, Jenn vows the venue will be spectacular and all the particulars will be in place. She believes if you're not early, you're late, so any issues that need attention will most likely be addressed—and resolved—before anyone else even arrives!
A hopeless romantic at heart, Jenn's style is rustic with natural textures and tons of greenery. She appreciates the eclectic mix of woods, florals, and metals that may appear a little rough around the edges, but perfectly complement a locale. At the same time, she comprehends a created space is a personal preference. That's why she dotes on the details . . . to make the style of each couple come to life so it impeccably reflects their love and upcoming life together.
When she's not confirming the complete contentment of her clients, Jenn is hatching her own happiness. And although much of this unquestionably comes from her two amazing kids, Jenn loves to dance and write. A self-described foodie, Jenn also has an affinity for sampling and savoring various cuisines.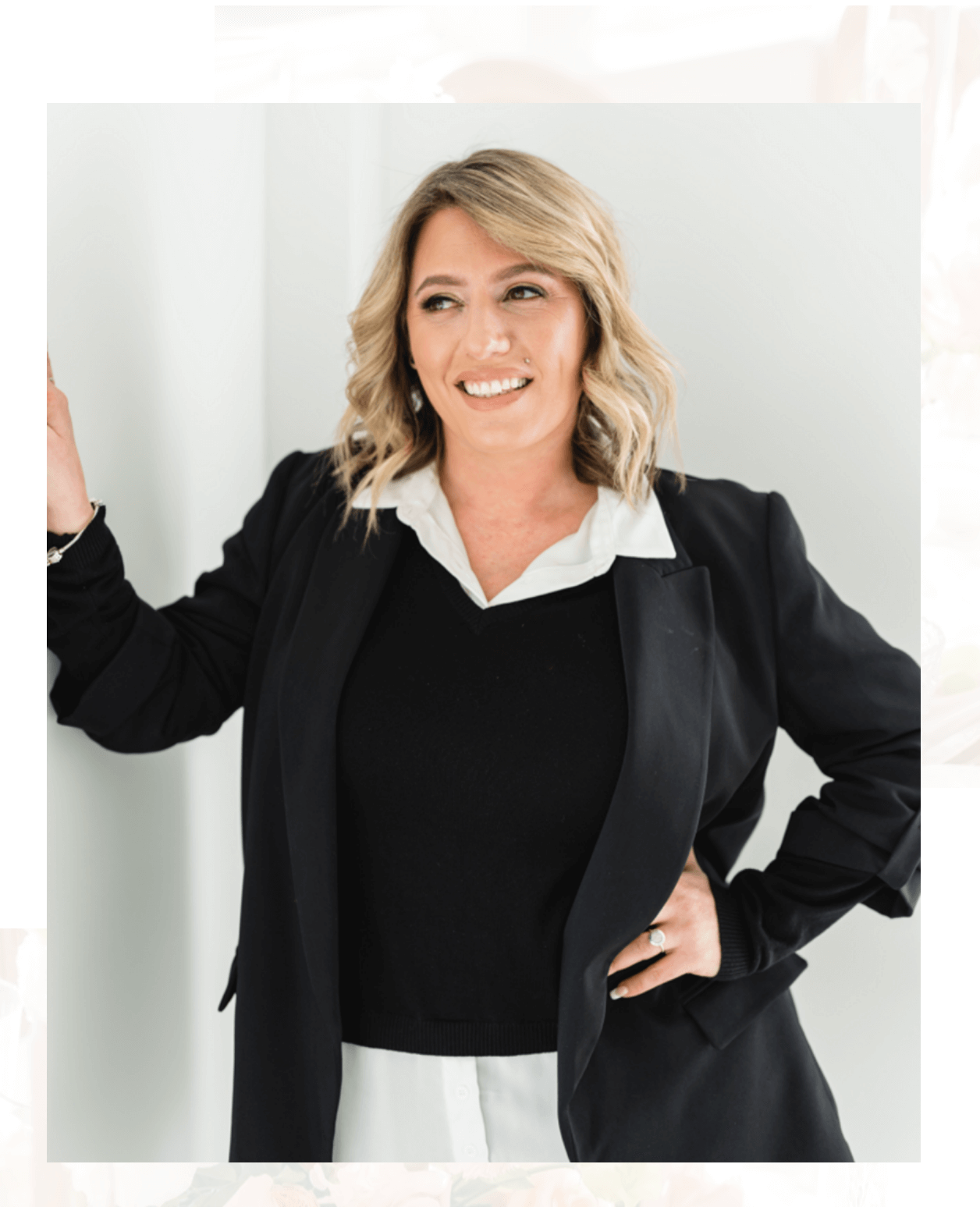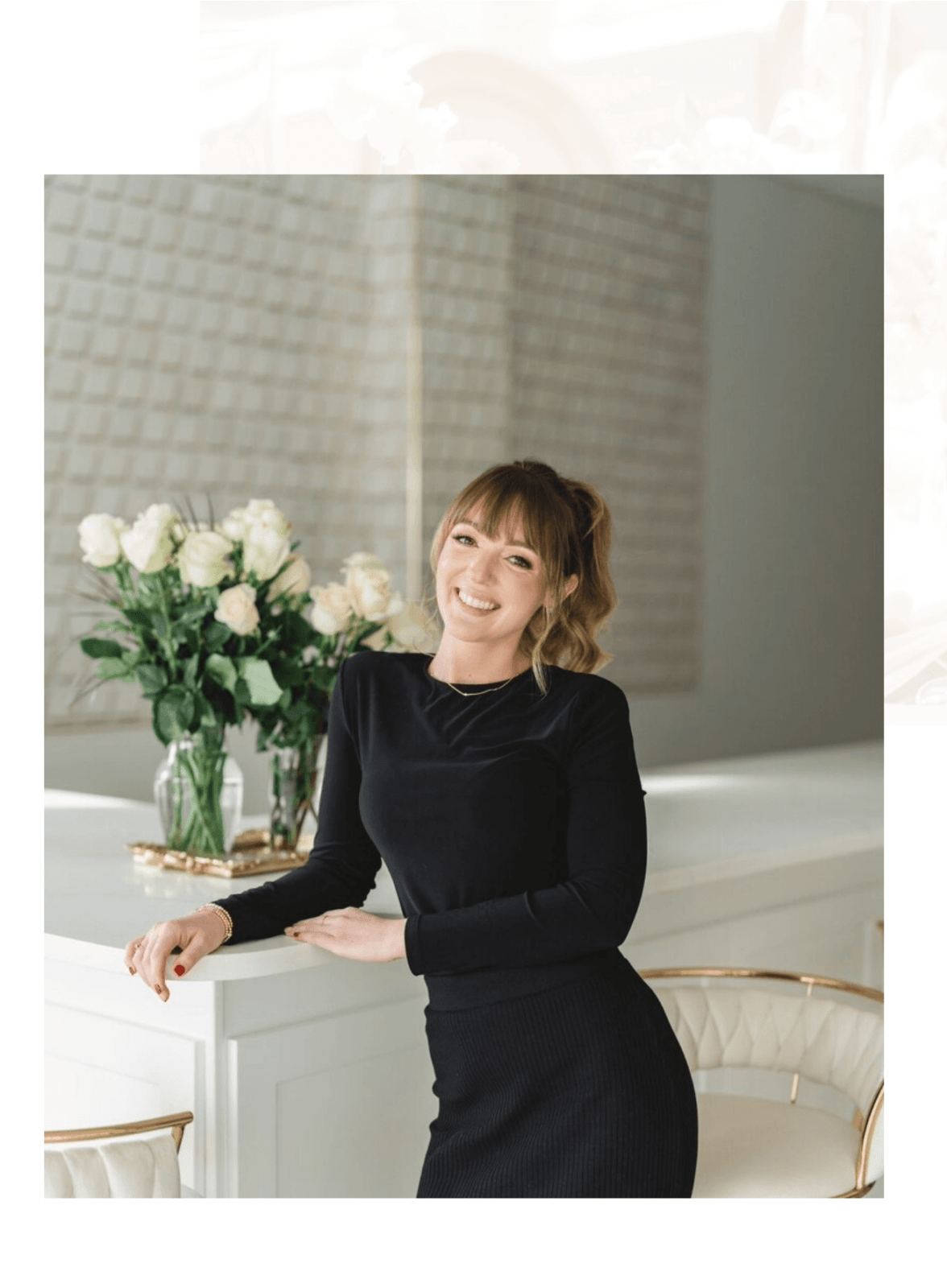 Sabrina
Gelson
ASSISTANT PLANNER
A do-it-yourselfer by nature, Assistant Planner Sabrina Gelson knows how to get things done. So much so, she's an obvious choice as loyal advocate for any bride simply because this problem solver sees all, hears all, and, when needed, fixes all. Her past managerial experience coupled with her personal approach and dependable personality makes one thing clear: it pays to have Sabrina ensure all goes perfectly as planned!
Armed with a bachelor's degree in advertising and marketing communications from the Fashion Institute of Technology, Sabrina merges her ability to multi-task with creativity and style. Although she prefers the calming and comforting colors of a wedding in the great outdoors that combine an eclectic mix of Bohemian and elegant, she realizes any event is all about the energy. She feeds off the positive vibes, party-like atmosphere, and inevitable excitement of the nuptials.
Sabrina's favorite quote is, "Time is nonrefundable, use it with intention." She applies this mantra not only to her professional life, but her personal one as well. That's why when she is not making every moment count for couples, she is sewing, painting, exercising, shopping, spending time with her family and friends, or doting on her dog Spanky.
Christine
Schreiber
ASSISTANT PLANNER
With her warm smile and sparkling personality, Christine Schreiber certainly knows how to make people feel at home. When this Assistant Planner is not working a wedding, she's the Executive Assistant to the Chief of Surgery for a major hospital. In both roles, Christine combines the completion of tasks with sometimes tedious details with her positive and passionate disposition to ensure ultimate client satisfaction. And this comes easy for her. That's probably because this smooth operator has worked in hospitality since she's been 17. The opportunity to connect and interact with countless people keeps Christine coming back for more.
A big fan of black tie, Christine enjoys watching the wedding planning process unfold. For her, there is simply something special in identifying and executing an ideal day for the couples in her care. But there's more to her than just a sentimental side. This independent, life of the party once won a human pyramid contest at her best friend's wedding reception. Yes, she was on top. And, yes, she was wearing a dress!
A doting mother of two Dachshunds, this future bride is biding her time. Her mantra is que sera sera... whatever will be will be. So while Christine waits for her better half and babies-to-be, she's quite content soaking up the single life. When she's not working, you can find Christine staying active through exercise, playing with her pooches, and dining in new restaurants.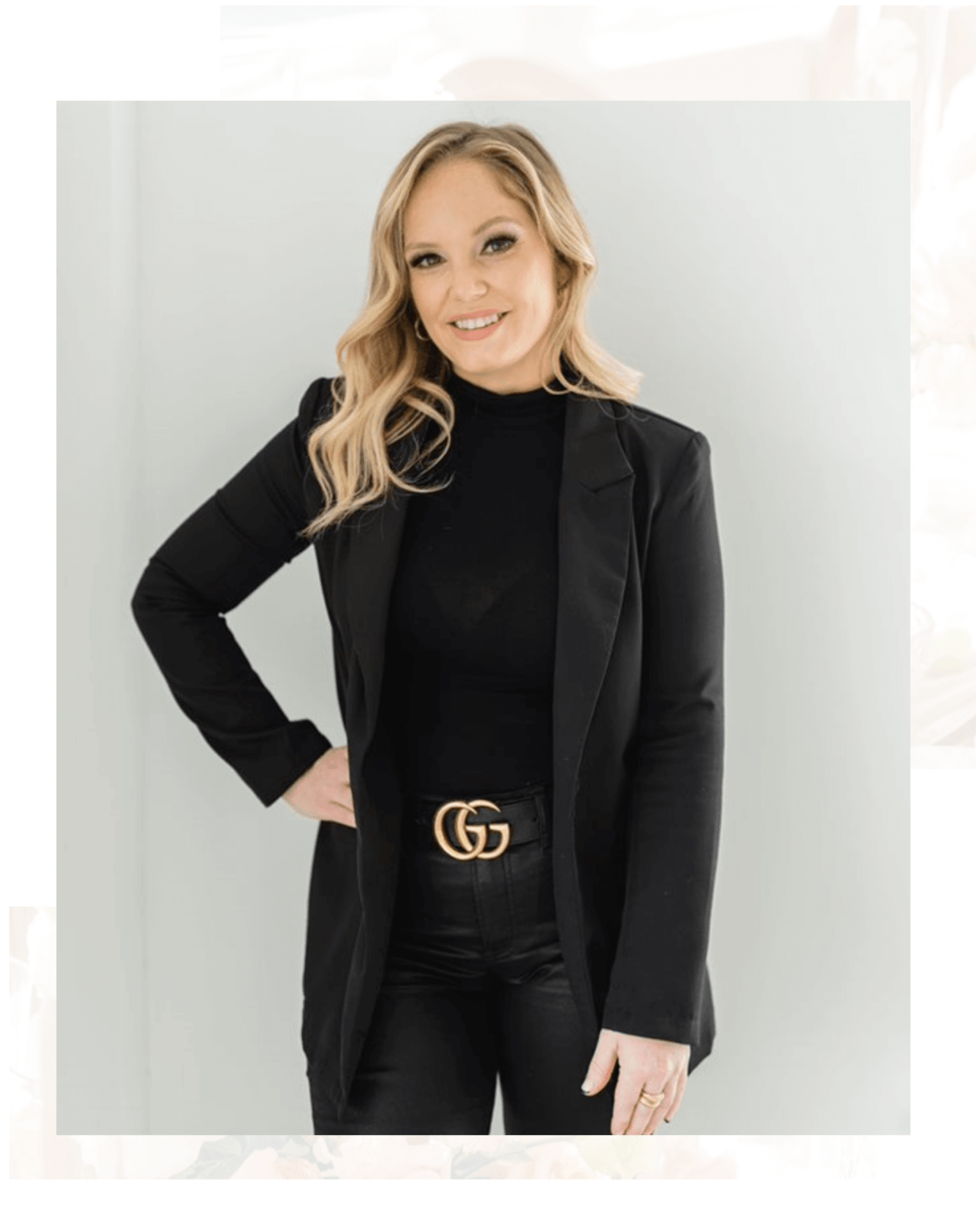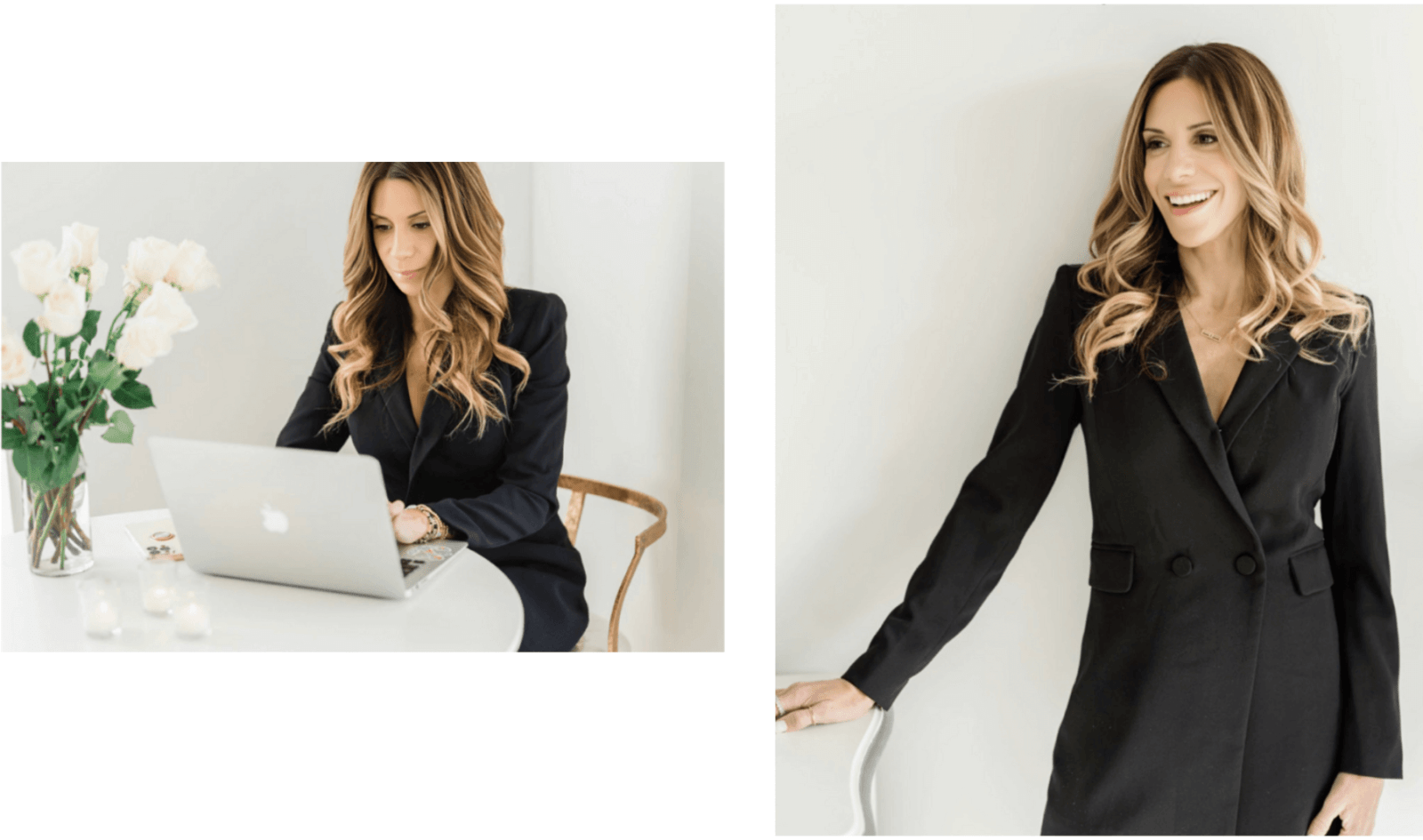 meet
Kris Marie
FOUNDER AND FEARLESS LEADER
A lifelong New Yorker, Kristin graduated with her master's degree in education from Long Island University. After teaching Pre-K, Kindergarten and coordinating the Parent-Child Home Program for Nassau BOCES, Kristin realized that her thirst for entertaining could not be quenched by the occasional classroom party. This social butterfly could not stay cocooned in a school!
She took her planning and organizing skills, along with her acquired patience, and landed the position of Director of Events for an insurance company on Long Island. For ten years, she planned internal events such as corporate meetings, retreats, and seminars as well as seasonal and social parties for the 120- employee firm. She also arranged external events with clients, including brand-immersed experiences, dinner parties, and CEO golf outings. Without fail, there was one thing all these events had in common: attendees would continuously ask for her contact information. There was always a niece's sweet 16 or a daughter's wedding or a father's retirement. In other words, there was always a reason for a party... and always a need for someone to plan it.
That's when Kristin drew upon her experience in event planning and founded Eventful Days, a full- service agency dedicated to comprehensively designing, planning, and executing events of all kinds. A stickler for detail, Kristin is meticulous in her efforts. Her positive attitude, determination, and ability to keep calm under any and all circumstances makes her efforts look . . . well, effortless. Eventually, Kristin was able to make Eventful Days her full-time position—and full-time passion! Whether it is a corporate event or a social celebration, Kristin consistently translates her client's vision into a unique personal event with coordination and style.
When she's not planning a party, Kristin can be found shopping for fun décor, trying on shoes, exercising, or making a mean Bloody Mary. She's literally mastered it to the point she's picky when ordering one in a restaurant! She's greeted every night by her husband and two rescued fur babies, a Maltese named Bruno and Brandi, a Chi/Maltese mix. In the off season, she travels anywhere it's warm and has turquoise water... and well-concocted Bloody Marys.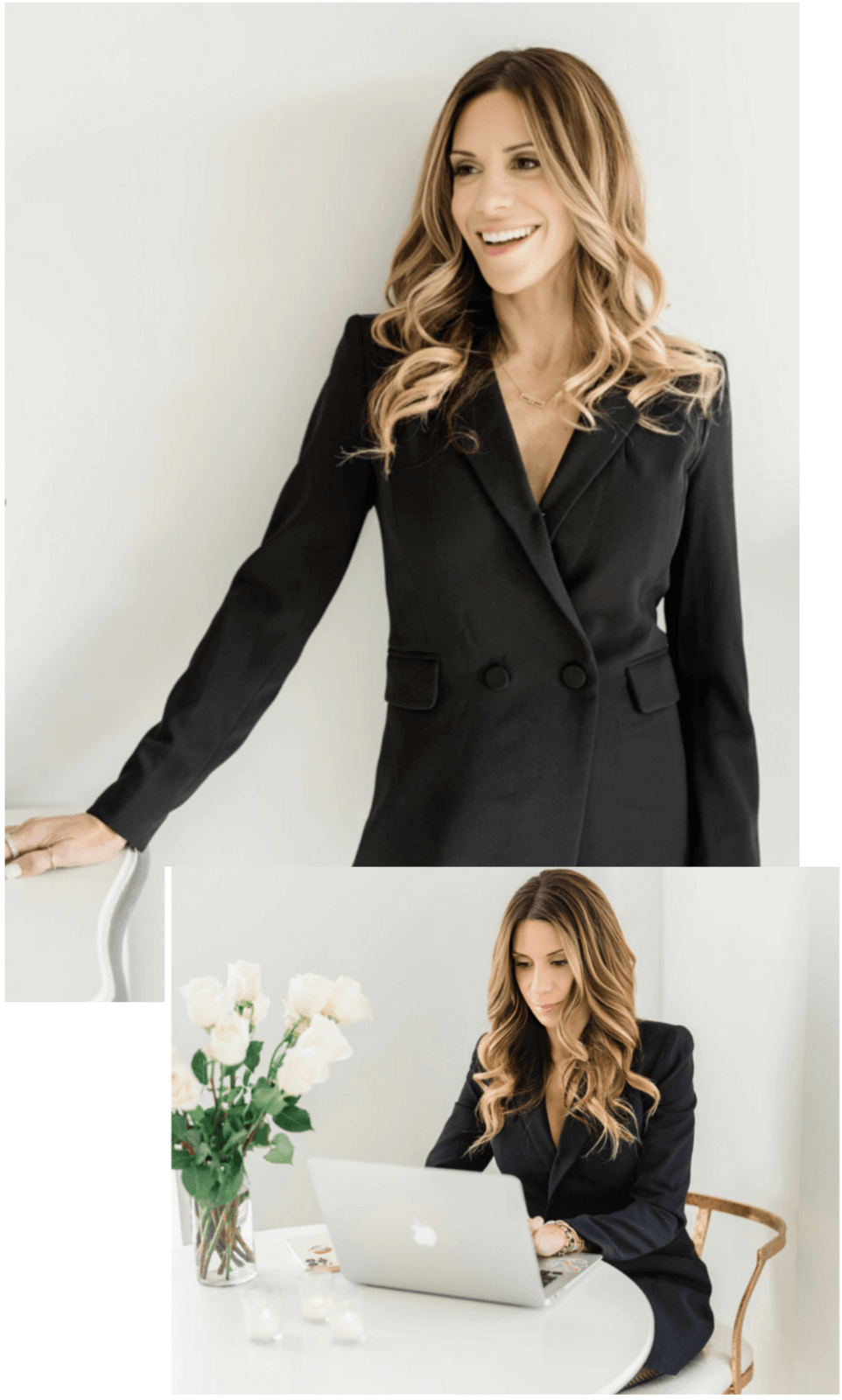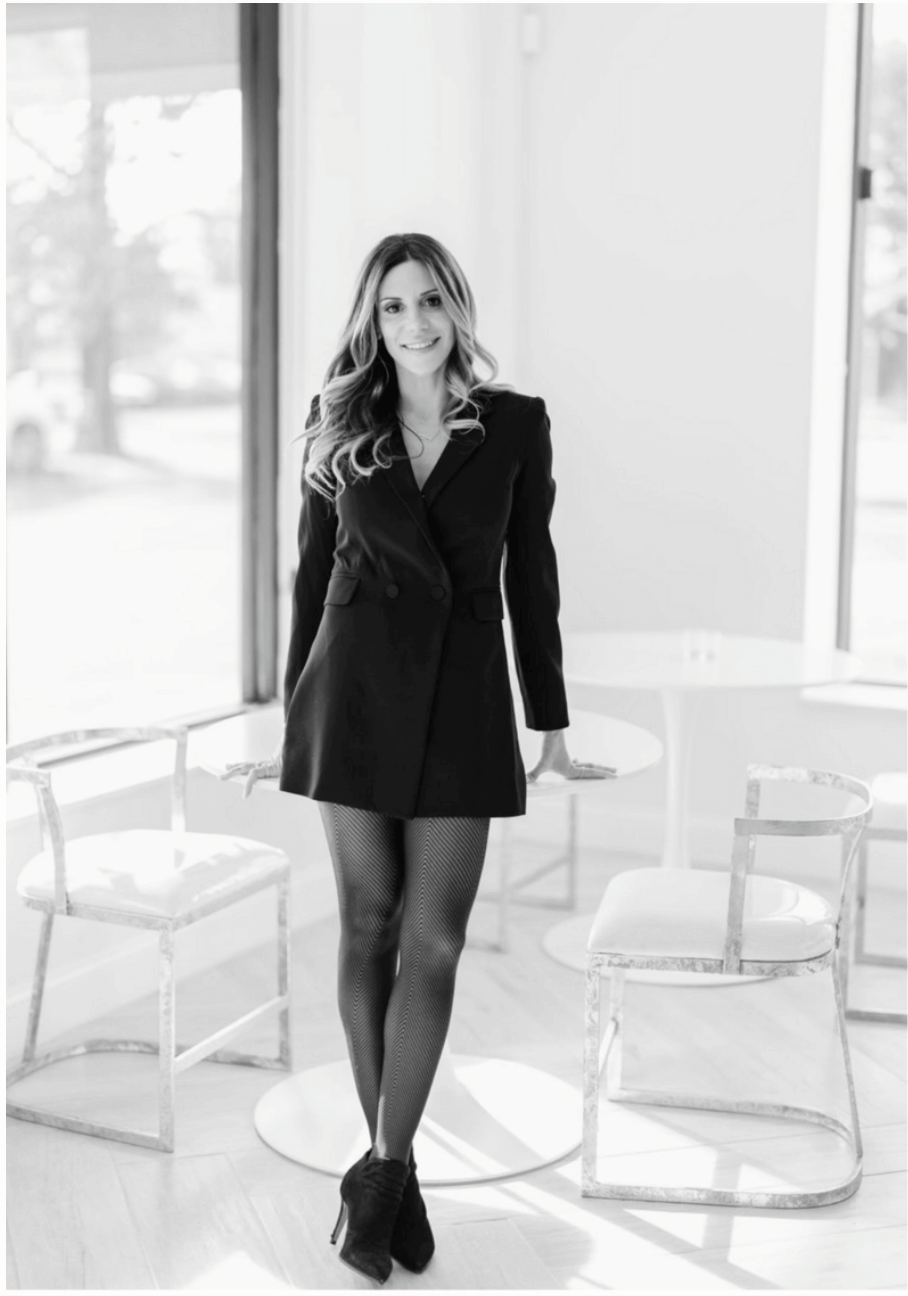 her why
HER WHY IS SIMPLE: BECAUSE SHE CAN.
Kristin has the aptitude . . . to conceptualize, to plan, and to execute. She succeeds where others would simply stumble. And she does it with a sureness and precision that is simply supreme. But, honestly? Her who is more important. Her who is easy. She does it for you. And countless others that want an event for the ages.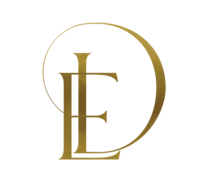 LET'S MEET IN PERSON!